Sign up for a Volunteer Info Session, find an upcoming training, or attend one of our events!
Evereve Fashion Fundraiser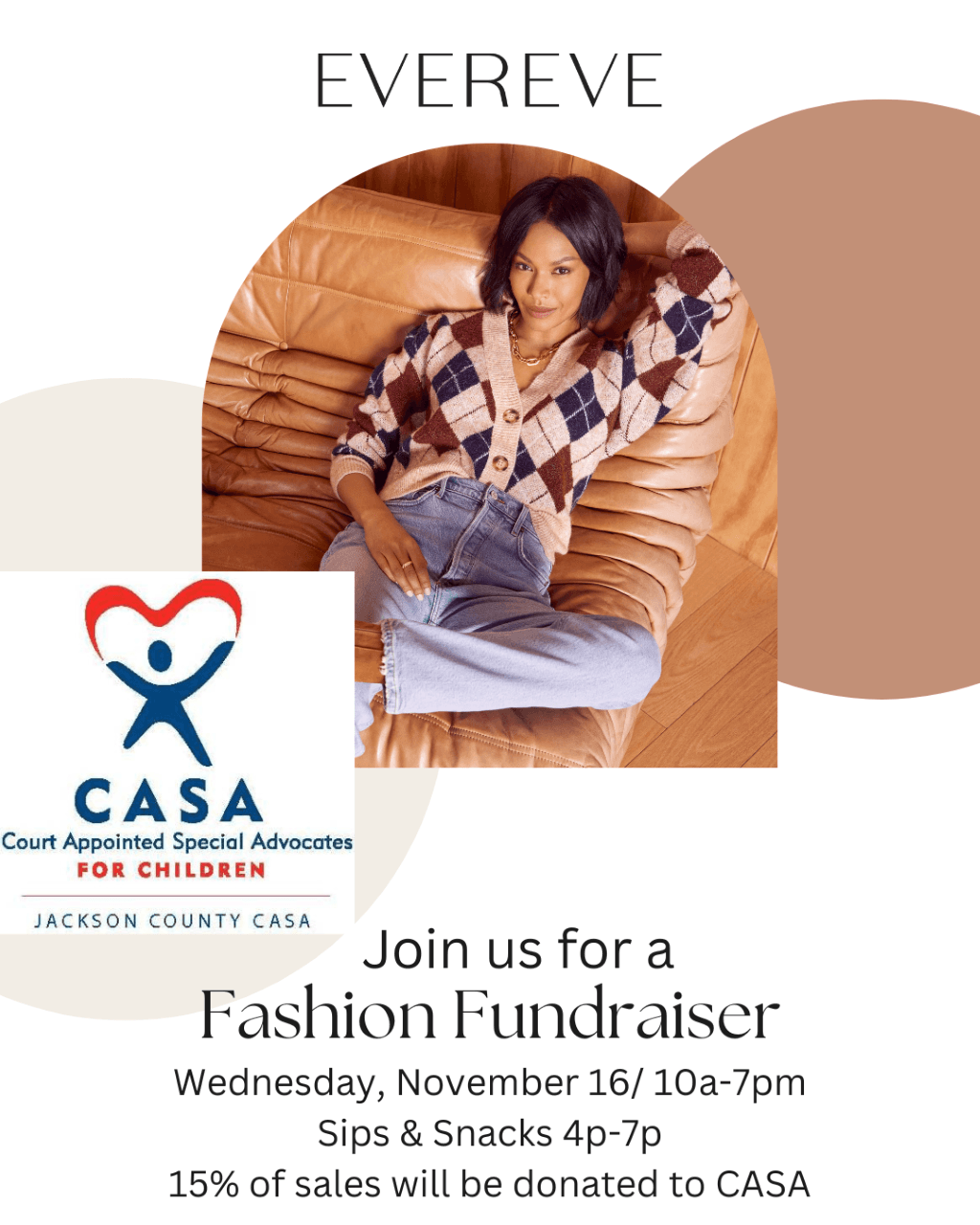 Join us and host Rebecca David for a fun shopping day at Evereve women's boutique on the Country Club Plaza, on November 16th from 10:00 a.m. to 7:00 p.m. Enjoy snacks and a beverage while you shop from Evereve's stylish fall and winter collection from 4:00 p.m. to 7:00 p.m. Evereve will generously donate 15% of the day's sales to Jackson County CASA to help fund our mission to provide trained Volunteer advocates for children who are in foster care due to abuse or neglect.