Build a Backpack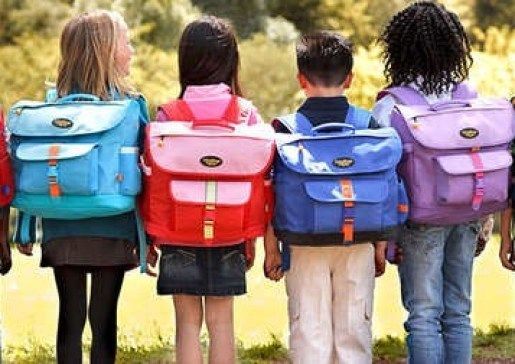 School supplies are a budget-breaking expense for foster families, a full list for one child can easily cost $70.  We need your help to ensure that every child CASA serves has the supplies they need to succeed.  Enlist your club, Scout Troop, office department, or faith community to collect and drop off NEW* school supplies that our CASA Volunteers will deliver to their CASA kids. You can print the poster below to put on your collection box. Because our office is under construction, our drop-off point this year is the Home Builders Association, 600 East 103rd Street, Kansas City, Missouri. You may drop off supplies between 9:00 a.m. and 5:00 p.m. Monday - Friday beginning Friday, July 8th, and ending Monday, August 8th. The lists below will give you an idea of the needed supplies. Please leave your name and address at drop-off so that we may properly acknowledge your contribution! Or, if you'd rather us purchase the needed supplies, click the link below and choose "School Supply Drive" on the donor choice form, or mail a check to Jackson County CASA, 2544 Holmes, Kansas City, MO 64108, and write "Build a Backpack" in the memo line.
You can also order school supplies directly the Jackson County CASA Gift Registry on Amazon. At checkout, choose "Jackson County CASA's Gift Registry Address" and the items will be shipped directly to the Home Builders Association to be assembled into backpacks for CASA kids.  Shop through smile.amazon.com and the Amazon Smile Foundation will donate 0.5% of your purchase to Jackson County CASA!
*We are only collecting new supplies at this time.  
---
Needed Supplies, K-6th

• 1 backpack
• 1 supply box
• 1 glue stick
• 1 pair of scissors
• 12 No2 pencils
• 1 box of 24 count crayons
• 1 highlighter
• 1 ruler
• 1 large pink eraser
• 3 pocket folders
• 1 package of loose leaf wide-ruled paper
• 3 wide-ruled spiral notebooks
• 1 composition notebook
• 2 boxes Kleenex
• 1 hand sanitizer
• 1 pencil pouch
• 1 red checking pen
• 2 blue or black pens
• 1 3 ring binder (2 inch)

Needed Supplies, 7th-12th

• 1 backpack
• 1 glue stick
• 1 pair of scissors
• 12 No. 2 pencils
• 1 box of colored pencils
• 1 highlighter
• 1 red checking pen
• 2 blue or black pens
• 1 ruler (with inches and metric)
• 1 large pink eraser
• 3 pocket folders
• 1 package of loose leaf wide-ruled paper
• 3 college-ruled spiral notebooks
• 1 composition notebook
• 1 3 ring binder (2 inches)
• 2 boxes Kleenex
• 1 pack of index cards
• 1 package OR perforated notebook of graphing paper
• 1 scientific calculator